How We Can Help You Pass the FE and PE Exams…
I vividly remember being an engineering student at a small college and someone telling me early on during my senior year,
"You have to take the first part of your engineering license exam this year – the FE Exam." 
Once I was aware of the importance of the FE exam, I took a series of strategic actions to prepare myself.  My college helped, in that they offered a review course and literally hired buses to drive all of the engineering students to the exam.
Fast forward four years later…
It was time for me to take the second exam required to achieve my PE license – the PE Exam.  Again, I had a lot of help. A colleague at work helped me complete the application, another colleague recommended a review course that was helpful, and yet another colleague helped me find the right books and resources to prepare for the PE exam.  Thanks to all of those people, I passed the PE exam on my first try and was a licensed professional engineer at age 24, changing the course of my career and life forever.
After spending the last ten years building the Engineering Management Institute and helping engineering professionals become better managers and leaders, I have never forgotten how important my PE license has been to my journey.  Just recently, I started thinking, "What if I didn't attend a college that assisted me with the FE exam preparation?" or, "What if my colleagues hadn't helped me with my PE exam application?  Where would I be today?"
For that reason, I wanted EMI to start and build PE Exam Passpoint by EMI – a division of EMI that will be focused on helping engineers pass both the FE and PE exams, and obtain their PE license.
You can find the following resources through our website here and you can contact us here at any time with questions about the licensure process and we will respond through future content.
I faced many questions and challenges when pursuing my PE license.  PE Exam Passpoint by EMI is built to ensure your path to the PE license isn't as challenging as mine was.
To your success,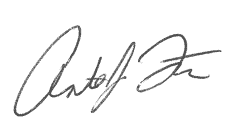 Anthony Fasano, P.E.
President of the Engineering Management Institute
Author of Engineer Your Own Success