In this article (and video above), I talk about why understanding how to pace yourself during the exam, especially during the FE exam break, is essential to finishing strong. With these expert FE exam tips, you'll learn how to make the most of your time and avoid common mistakes that can hurt your score. From strategic breaks to effective time management, I'll cover everything you need to know to succeed. 
There are two sections for the FE Exam. The morning section and the afternoon section. Think of it as two separate exams. There will be 51-59 questions in the first half and the remaining total in the second half (for a total of 110 problems). 
You can skip, mark, and change answers in the first half all you like BEFORE the break, i.e. if you skip all the way through, then go back and do the skipped problems, you can do that. The moment you click "end exam" at the bottom, to take your break, it will ask you to confirm if you are completely done with the section. If you confirm, the exam will be submitted and you can get up and leave the room. When you come back, the second half will automatically be loaded and ready to start. You will not be able to go back to the first half and any blanks/flags/guesses you left there are submitted and permanent for that attempt.
During Your Exam, You Will Be Allowed Two Types of Breaks: Scheduled & Unscheduled.
When you have your FE Exam scheduled break, you get 25 minutes of freedom to do whatever you want to do. Take advantage of these 25 minutes, Look over material, eat something good, relax, and breathe. Returning to the testing center with time left on your 25 minute break doesn't do anything for you other than let you begin the second half of the exam a little bit earlier.
You do not get to add any unused time from your scheduled break to your overall testing time which is 5 hours and 20 minutes. Once your scheduled 25 minute break clock expires, the exam clock recommences.
Now, during the exam, you may also take as many unscheduled breaks at any point you want by raising your hand. These unscheduled breaks are not timed, however, they also do not stop your exam time clock. Every minute you spend away from your computer is a minute you will lose to complete the 110 problems of the FE Exam.
During unscheduled breaks, you can hang out at your locker, or go to the bathroom inside the testing facility, but you are on lockdown behind those walls and will not be able to leave the facility.
For some, this scheduled break may come after question 53, while for others it may come after question 56, but generally speaking your FE Exam break will occur somewhere around the 55 question mark.
Whenever your scheduled break falls, you will be met with a pop-up that alerts you that you're at the "halfway point" of the exam.
You will then see a list view of all the questions you had covered up to that point and whether or not you:
Answered them

Passed on them

Flagged them
You can click on any of those questions to go back and review, edit, or complete. When your FE Exam break prompt is displayed, you can take the break at whatever point from there. This means you could take it at 90 minutes or 120 minutes, pretty much whenever you want. It's your call, but just know that you won't be able to roll into the second half of the exam until the first set of questions are submitted. Hence, the importance of strategic time management. Once you submit the first set of questions, you can take the break.
But it's important to reiterate and note that you cannot go back to those questions once they are submitted.
After your FE Exam break is done, it's done. From there, you will rally into the second set of questions for the remainder of the time that you have. The second set of questions are typically a deeper dive into the engineering discipline-specific subjects of Civil, Mechanical, Electrical, or whatever your specialty is.
This Episode Is Brought to You by PPI
PPI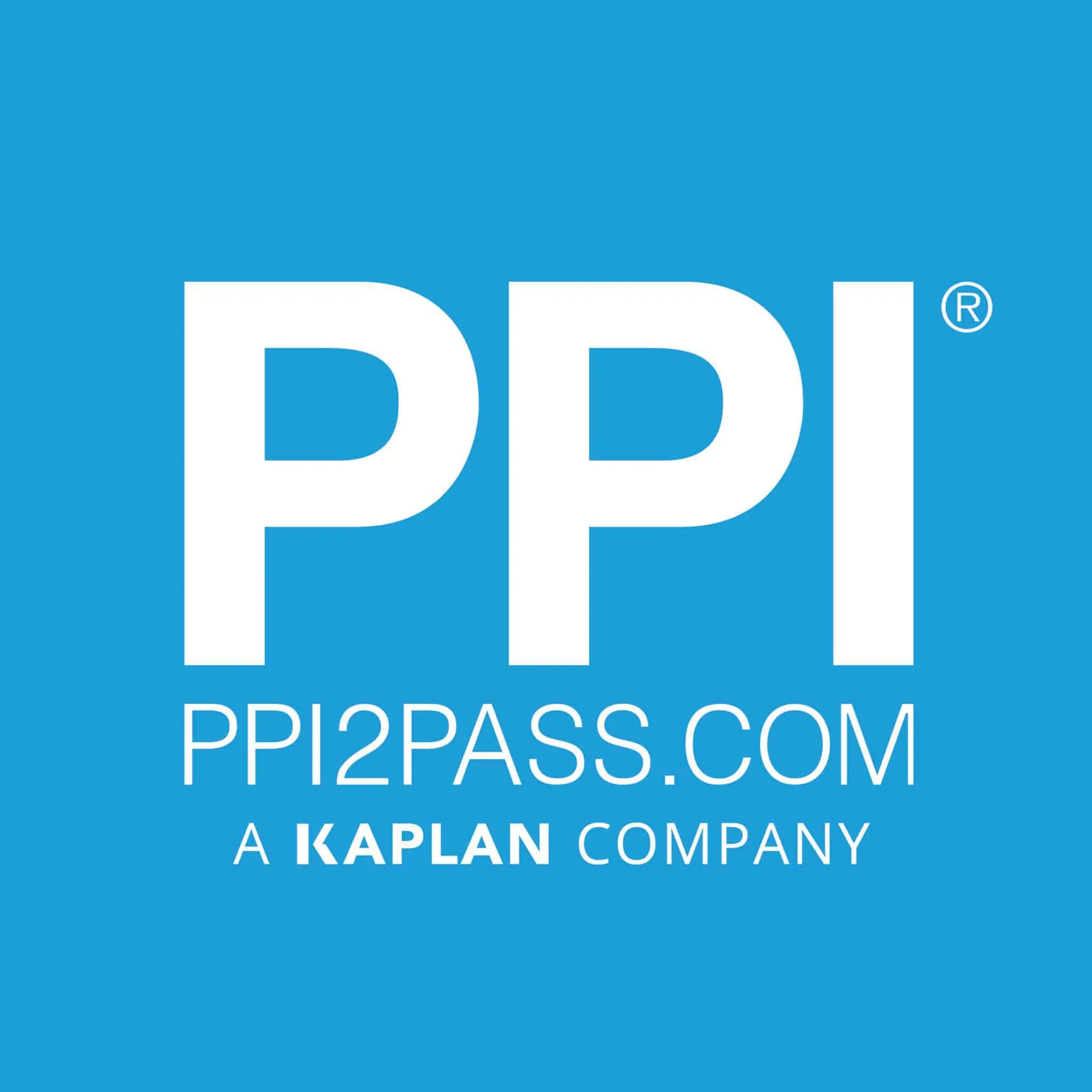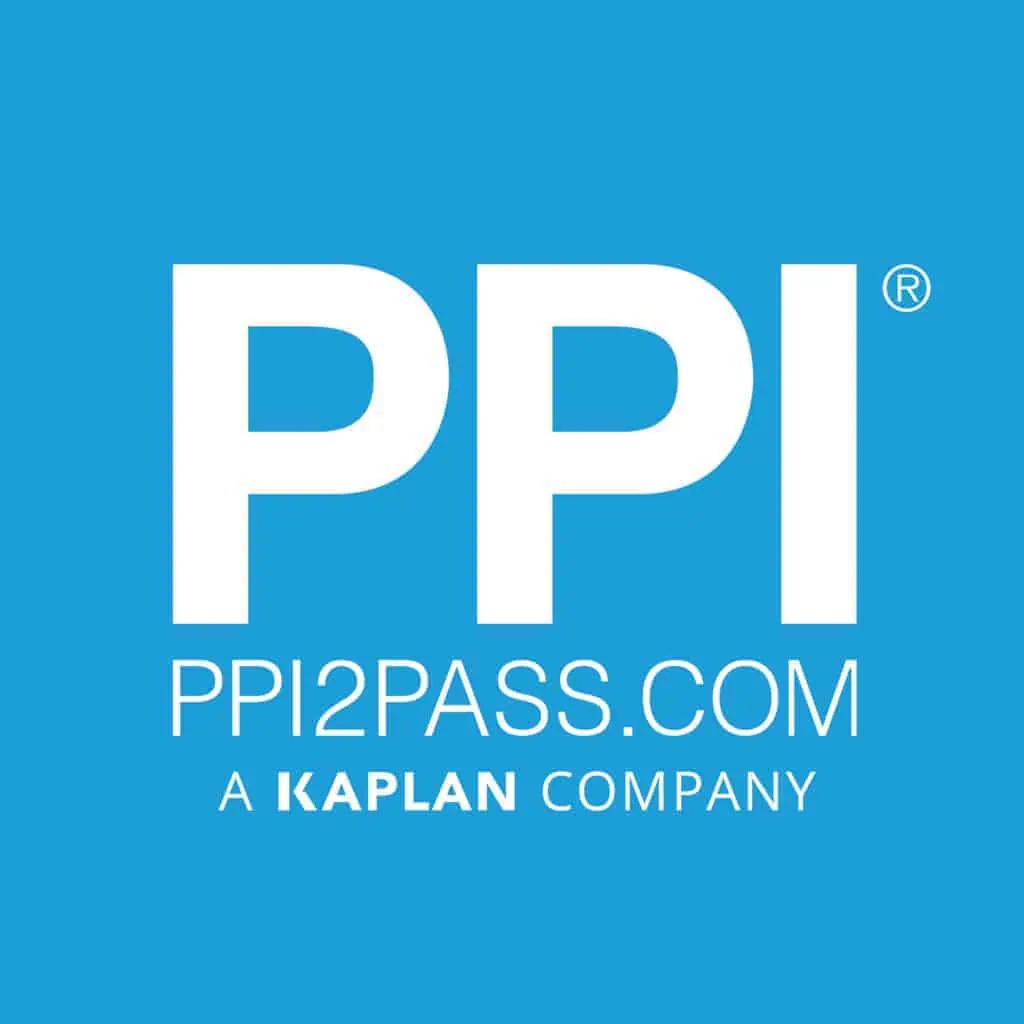 has helped engineers achieve their licensing goals since 1975. Passing the FE and PE exams can open doors to career advancement and new opportunities. Check out PPI's wide range of prep options, including Live Online courses, OnDemand courses, and digital study tools to help prepare you to pass your licensing exam here.
In upcoming articles, I will answer more FE Exam questions and run through more practice problems. We publish videos bi-weekly on our Pass the FE Exam YouTube Channel.  Be sure to visit our page here and click the subscribe button as you'll get expert tips and tricks – to ensure your best success – that you can't get anywhere else. Believe me, you won't want to miss a single video.
Lastly, I encourage you to ask questions in the comments of the videos or here on this page and I'll read and respond to them in future videos. So, if there's a specific topic you want me to cover or answer, we have you covered.
I'll see you next week.
Anthony Fasano, P.E.
Engineering Management Institute
Author of Engineer Your Own Success