In this Pass the PE Exam post, I am going to solve a Wetted Perimeter problem that is part of the Water Resources section that you will encounter on the PE Exam. The term wetted perimeter is common in civil engineering, environmental engineering, hydrology, geomorphology, and heat transfer applications; it is associated with the hydraulic diameter or hydraulic radius. The wetted perimeter is defined as the length of the line representing the interface between a fluid and a channel. 
Here's The Wetted Perimeter Problem: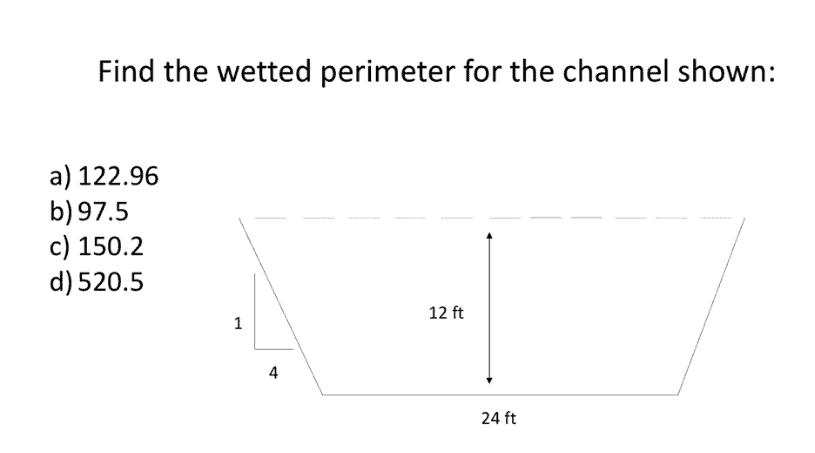 Here's The Solution: 
For a detailed explanation on how to solve this problem, please refer to the video at the top of the post.
I hope you found this week's video helpful.  In upcoming videos I will walk through some more practice problems, but also talk about tackling qualitative problems.
We publish videos weekly on our Pass the PE Exam YouTube Channel.  Be sure to visit our page here and click the subscribe button as you'll get expert tips and tricks each week – to ensure your best success – that you can't get anywhere else. Believe me, you won't want to miss a single video.
Lastly, I encourage you to ask questions in the comments of the videos or on this page and I'll read and respond to them in future videos. So if there's a specific topic you want me to cover or answer, we have you covered.
I'll see you next week.
Anthony Fasano, P.E.
Engineering Management Institute
Author of Engineer Your Own Success