In this article (and video above), we calculate links and arcs in a road transportation network. This problem type might be found in the Transportation Engineering section of the FE Exam to help you prepare for your FE Exam. This problem was created and solved by Engineer in training, Enrique Ivers, LEED Green Associate.
Question:
The connection matrix represents a road transportation network between five locations: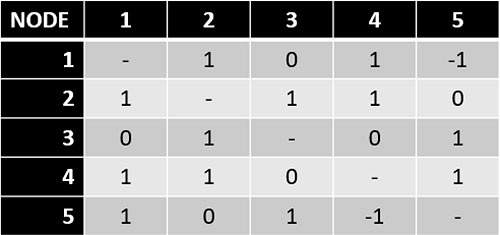 What is the total number of links, and the total number of arcs?

Solution:
[Read more…] about FE Exam Review: Calculating Links and Arcs