Gearing up to take the FE exam in 2023? If so, you'll want to know everything about the format and structure of the test. In this article (and video above), I'll explain the question selection algorithm and give you a comprehensive overview of the exam's format and structure. I will also cover the types of questions you can expect to see on the FE exam, how they're organized, and how much time you'll have to complete each section. 
Understanding the format and structure of the FE exam is crucial to passing, so I'll also give you tips on how to prepare for the exam, including the best study materials and techniques for maximizing your time. 
The NCEES FE exam is an important step for those who want to become licensed engineers. This computer-based test is designed to assess your knowledge in various engineering subjects. The NCEES FE Reference Handbook is the only reference material that can be used during the exam. You will be provided with an electronic reference handbook during the exam that will look like below: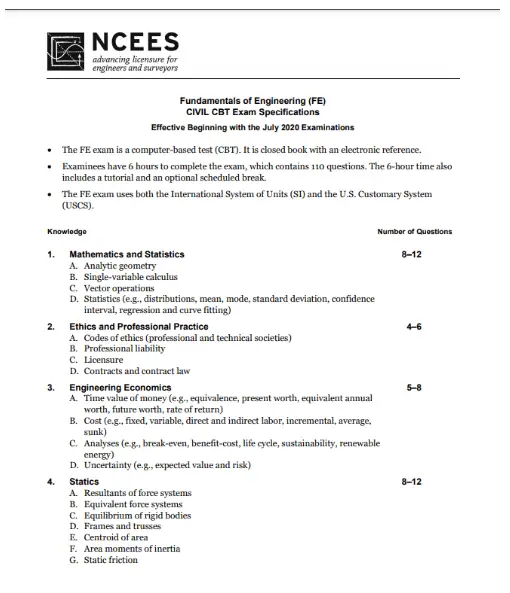 The NCEES FE exam is a computer-based test that consists of 110 multiple-choice questions split into two sessions, each containing approximately 55 questions. The subjects are not explicitly labeled, and the questions are randomly selected for each examinee using a linear-on-the-fly algorithm. That is, if a subject appears in the first session of the exam, it will not appear in the second. Each question has four possible answer choices, labeled (A), (B), (C), and (D) as you can see on the screen now (Karl Display on screen). Only one question and its answer choices are given onscreen at a time.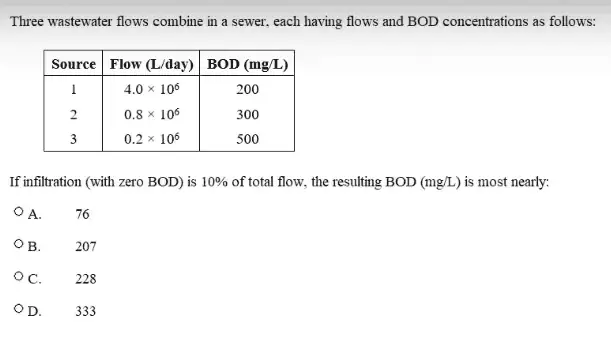 It's important to note that the exam is not adaptive, meaning that your response to one question won't affect the next question you're given. The FE exam is essentially two separate exams given in sequence, and you won't be able to view or respond to questions in the other session during either.
Additionally, there may be a limited number of questions known as "pretest items" included in your exam that won't be scored and won't impact your results. This is because NCEES uses these questions to determine the viability of new questions for future exams.
So, what's the biggest rule of thumb for the FE exam? Know the reference manual as well as you can. In fact, it might be helpful to memorize key portions of it, as this can help with speed. And speaking of speed, it's crucial during the exam. If you're unsure about a problem, skip it and come back later, or if you know you're weak in a particular subject, feel free to skip those questions and come back to them later.
Finally, it's important to note that the exam you take won't be the same as the one taken by the person next to you. The CBT system uses a linear-on-the-fly algorithm to randomly select different, but equivalent questions from its database for each examinee, meaning that each exam will be unique and of equivalent difficulty. So, don't waste time trying to look at your neighbor's monitor.
Sources/References
Alternative Item Types (AITs)
What to Expect on NCEES FE Exam Day
This Episode Is Brought to You by PPI
PPI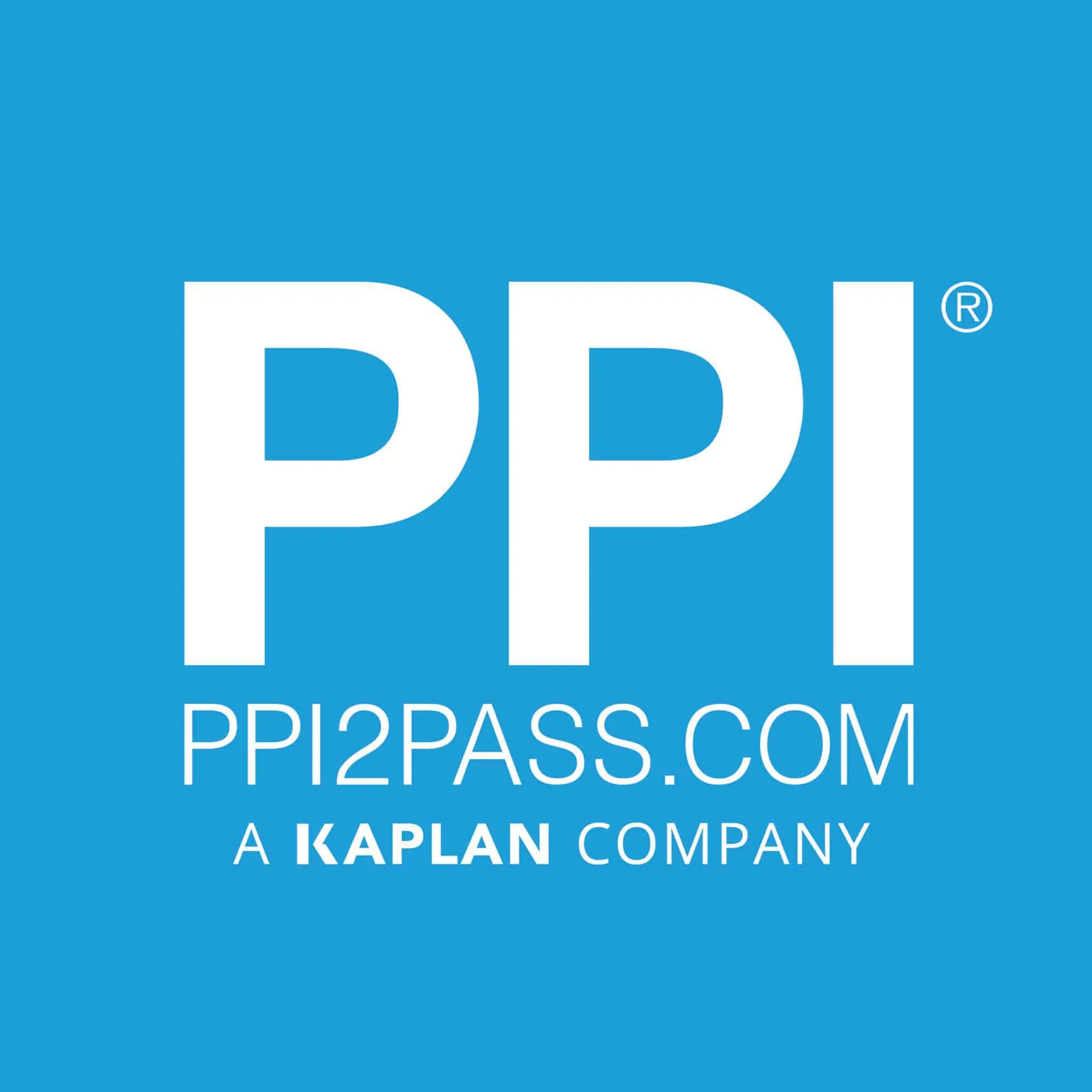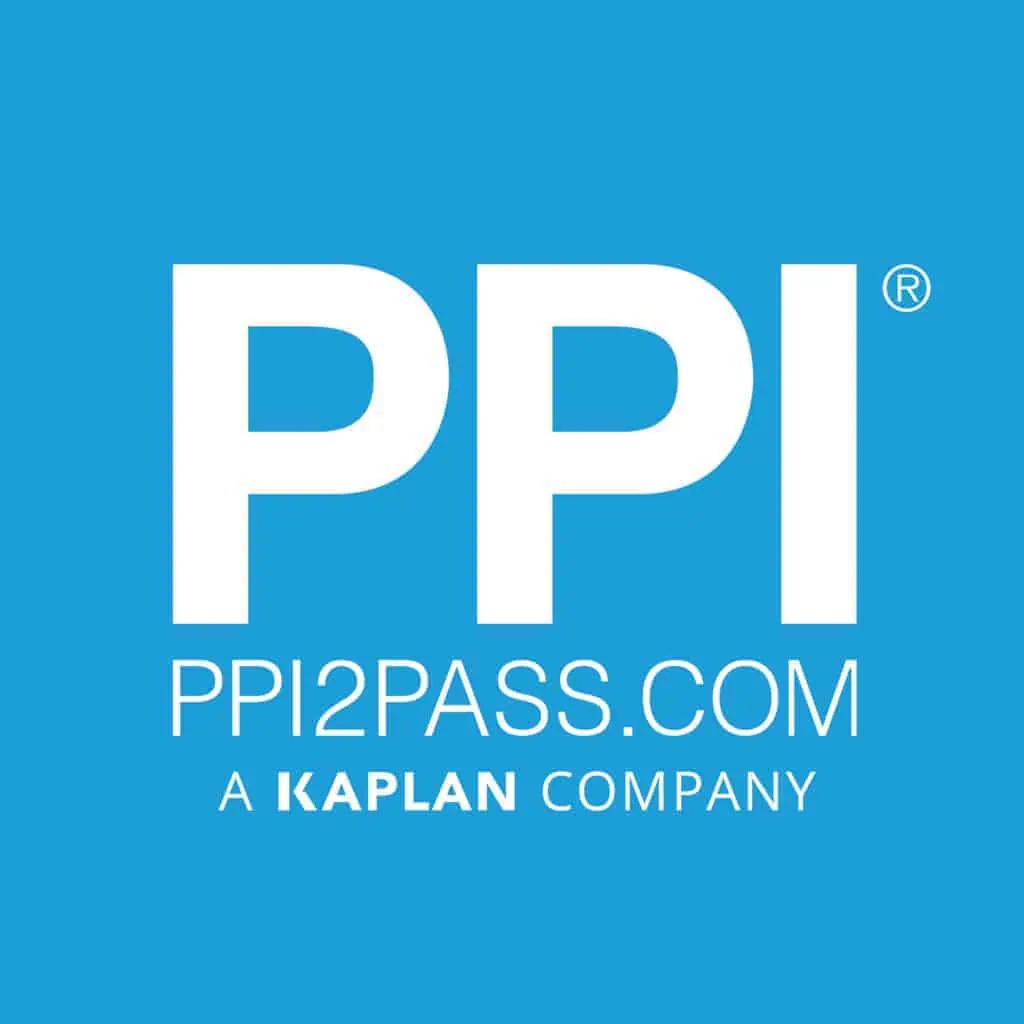 has helped engineers achieve their licensing goals since 1975. Passing the FE and PE exams can open doors to career advancement and new opportunities. Check out PPI's wide range of prep options, including Live Online courses, OnDemand courses, and digital study tools to help prepare you to pass your licensing exam here.
In upcoming articles, I will answer more FE Exam questions and run through more practice problems. We publish videos bi-weekly on our Pass the FE Exam YouTube Channel.  Be sure to visit our page here and click the subscribe button as you'll get expert tips and tricks – to ensure your best success – that you can't get anywhere else. Believe me, you won't want to miss a single video.
Lastly, I encourage you to ask questions in the comments of the videos or here on this page and I'll read and respond to them in future videos. So, if there's a specific topic you want me to cover or answer, we have you covered.
I'll see you next week.
Anthony Fasano, P.E.
Engineering Management Institute
Author of Engineer Your Own Success