In this article (and video above), we calculate the axial load on a temporary wall to help you understand the principles behind axial load determination and enhance your problem-solving skills in this critical exam area.
Question:
A temporary wall is subjected to a wind load of 30 psf and is prevented from overturning by diagonal braces spaced at 6 ft on center along the length of the wall as shown in the figure to the right. The connection at the base of the wall at Point A is equivalent to a hinge. Ignoring the weight of the form, the axial force (lb) resisted by the brace is most nearly:

We should first consider the width of wall that each brace supports. We're told that the braces are 6 feet on center. Therefore, the maximum width each brace will support is 6 feet.
We can then calculate the resultant wind force per vertical foot of wall from the 6 feet of width: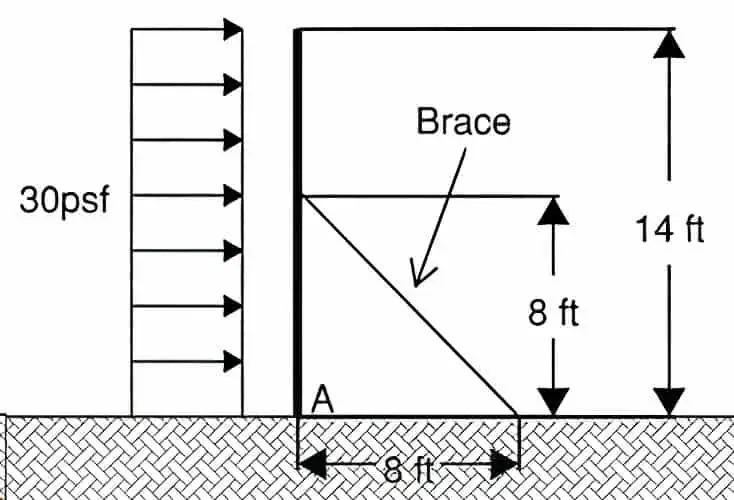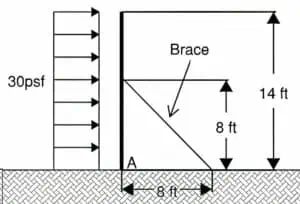 We can now model this as a moment problem as we can treat the uniformly distributed load as a point load at mid-height: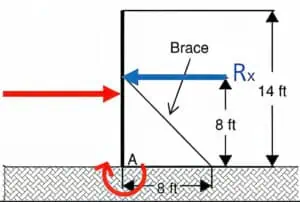 Next, to calculate the Axial load, we have to take into account the angle of the brace.
We do this by dividing the resultant force by cosine of the angle: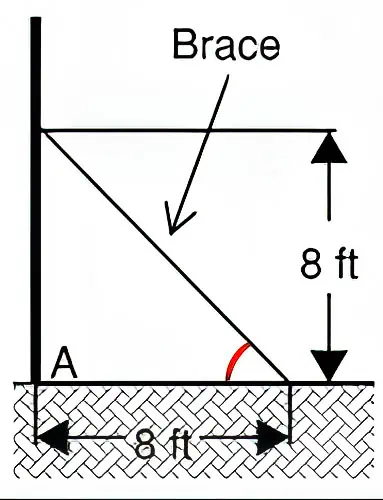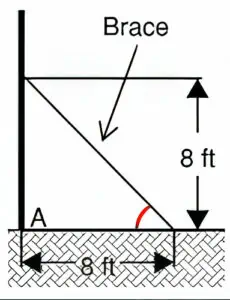 Answer:
The correct answer is D.

This Episode Is Brought to You by PPI
PPI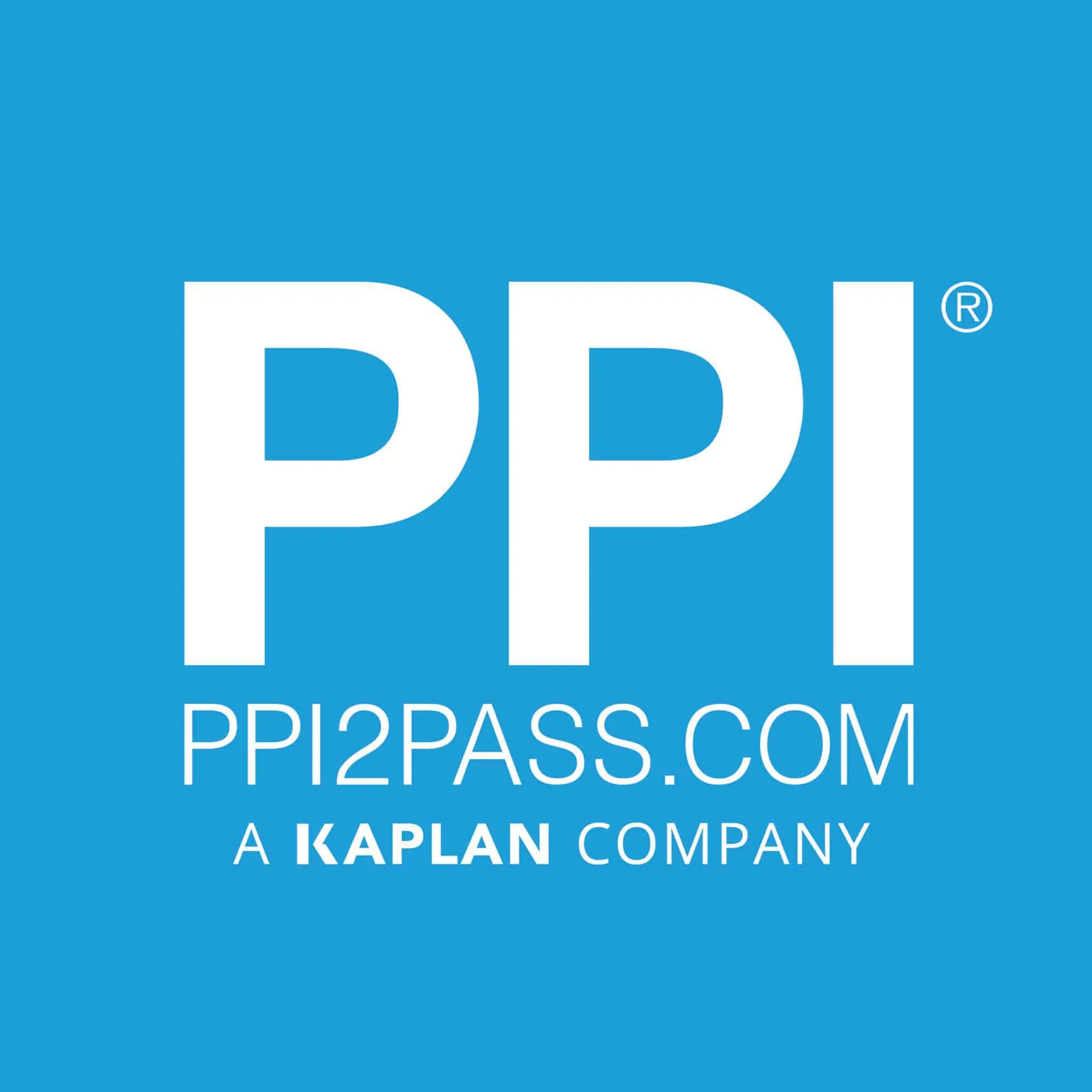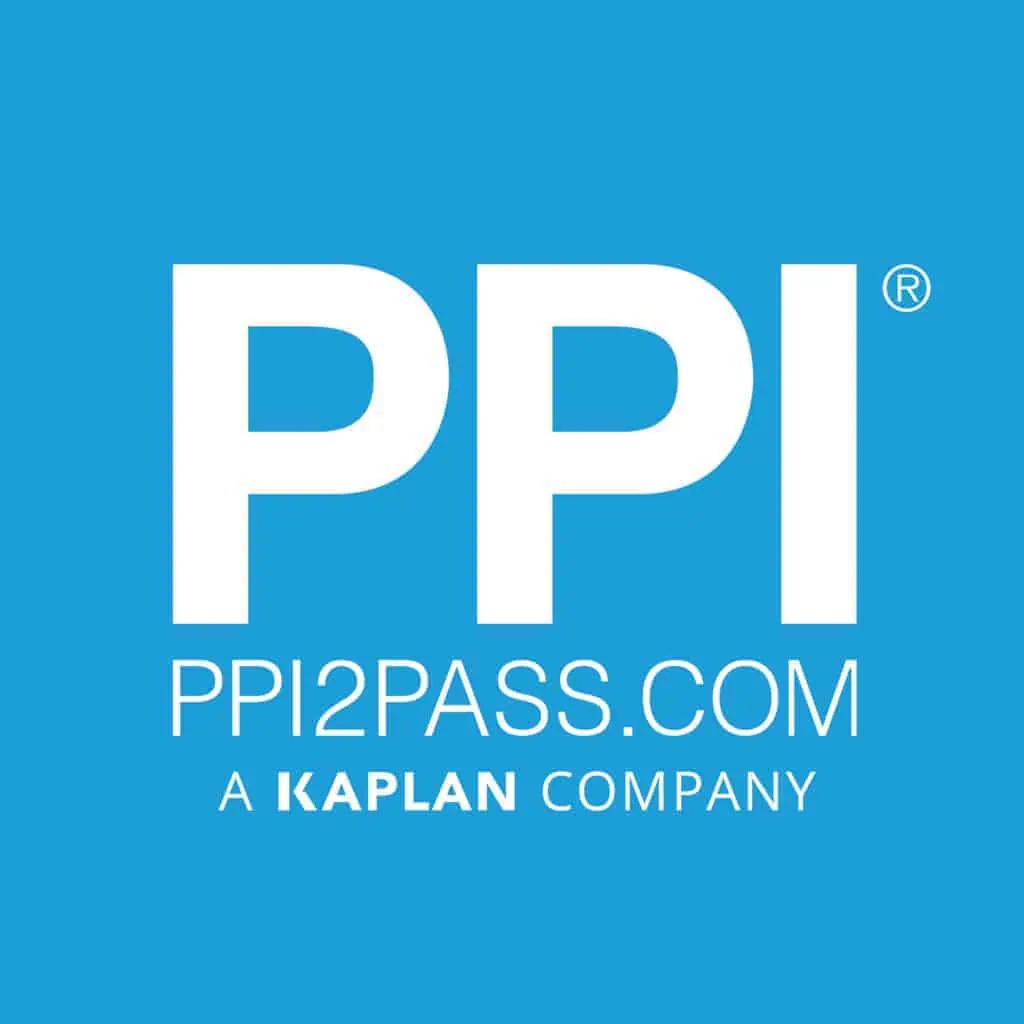 has helped engineers achieve their licensing goals since 1975. Passing the FE and PE exams can open doors to career advancement and new opportunities. Check out PPI's wide range of prep options, including Live Online courses, OnDemand courses, and digital study tools to help prepare you to pass your licensing exam here.
I hope you found this article helpful. In upcoming articles, I will solve some more PE exam practice problems and answer other questions from our subscribers. Pass the PE Exam videos will publish weekly, so be sure to click the subscribe button so you don't miss something that could make a substantial difference in your exam result.
Lastly, I encourage you to ask questions in the comments of this video, or on this page and I'll read and respond to them in future videos. So, if there's a specific topic you want me to cover or answer, we have you covered.
I'll see you next week… on Pass the PE Exam
Anthony Fasano, P.E.
Engineering Management Institute
Author of Engineer Your Own Success