I get so many questions about whether or not a master's degree or a PhD from an EAC or ABET-accredited curriculum count as experience toward licensure, and in this article (and video above), I explain this to you by reviewing a study that was done by Michaela Martin, PE from Oak Ridge National Laboratory and Kurt Stafford from the University of Tennessee, to help clarify if you can use these types of education towards your qualifying licensure experience.  They did wonderful research on this subject.
Does a Master's Degree from an EAC or ABET-accredited curriculum counts as experience toward licensure? 
The Model Law states that a graduate degree in engineering may be used for one year of experience toward licensure. In accordance, the vast majority of engineering boards will grant one year of qualifying experience for a master's degree. Of the 47 boards that do allow 1 year of credit for the master's degree, 15 have adopted regulations allowing for a maximum of 1 year of credit for postgraduate degrees. It is assumed that this credit will be used for a master's degree, but the year can be used for either the master's or PhD degree. Notable exceptions include California, Nevada, Pennsylvania, and Virginia. California will allow six months credit for the successful completion of a master's degree. Neither Nevada nor Pennsylvania currently allows for this type of credit. In Virginia, it is sometimes possible to get credit, but there are no set time designations, and the decision rests entirely with the state board. It should also be noted that it takes most graduate students approximately two years to receive their master's degree, while most states offer only one year of credit for this advanced degree. This means that it could actually take less time to become eligible for the PE exam if a student declines to pursue a master's degree.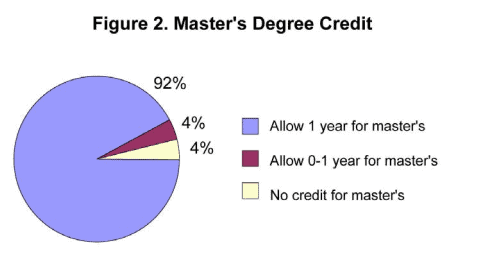 Does a PhD from an EAC or ABET-accredited curriculum counts as experience toward licensure? 
Some state boards have adopted laws that allow for a maximum of one year's credit for successfully completing postgraduate study, while other states simply allow one year for completing a PhD degree. Each state that will allow a year for the PhD degree also allows one year for a master's degree. 
Fourteen of the surveyed boards did not grant credit for the PhD degree. Idaho is included in this group, but the board is currently reviewing that policy. Mississippi and California both grant credit for the degree, but not the typical year of credit. The state of Mississippi will allow two years for successfully completing a PhD while also allowing a year for a master's degree. This would allow an applicant a total of three years of credit in Mississippi. Louisiana will allow two years for the PhD if the applicant has not already claimed one year for a master's in engineering. California will grant 6 months of credit. Note that California is quite similar to states that offer two years of credit for postgraduate degrees. The two six month experience credits offered are proportional because California applicants need only two years' experience to sit for the PE exam.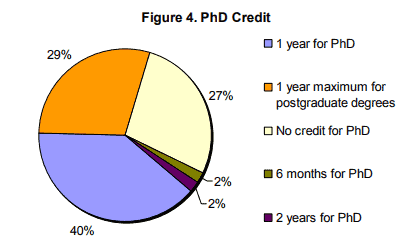 Postgraduate experience credit varies from state to state. State boards tend to deal with postgraduate credit in one of two ways. Some have adopted laws and regulations that treat master's and PhD degrees separately, while others allow a maximum of one year that can be applied to either. Credit ranges from no time to 3 years' credit for a combination of master's and PhD degrees.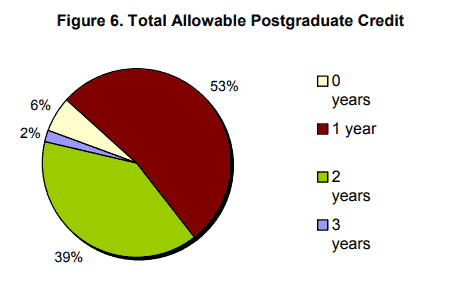 Sources:
A Study of Experience Credit for Professional Engineering Licensure
This Episode Is Brought to You by PPI
PPI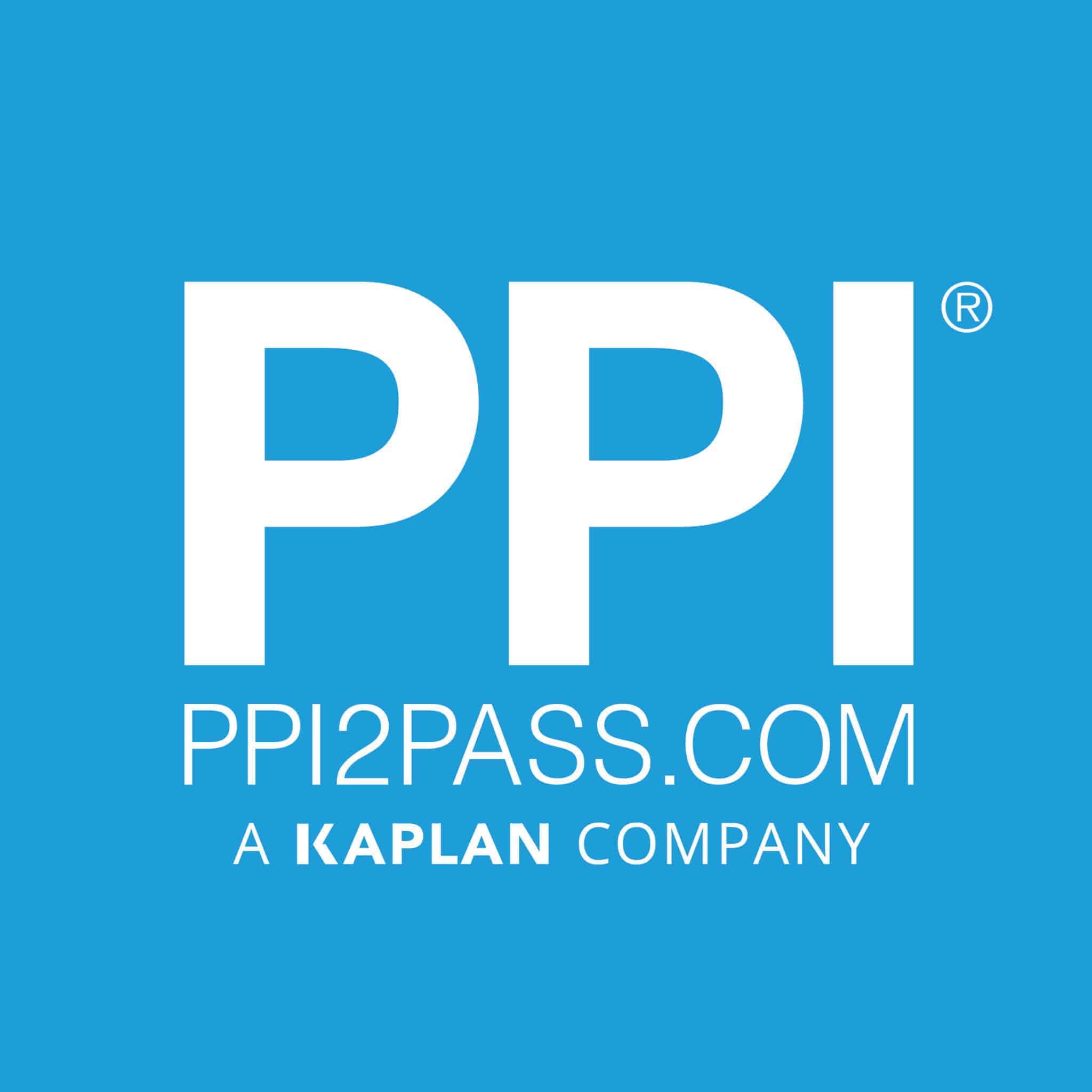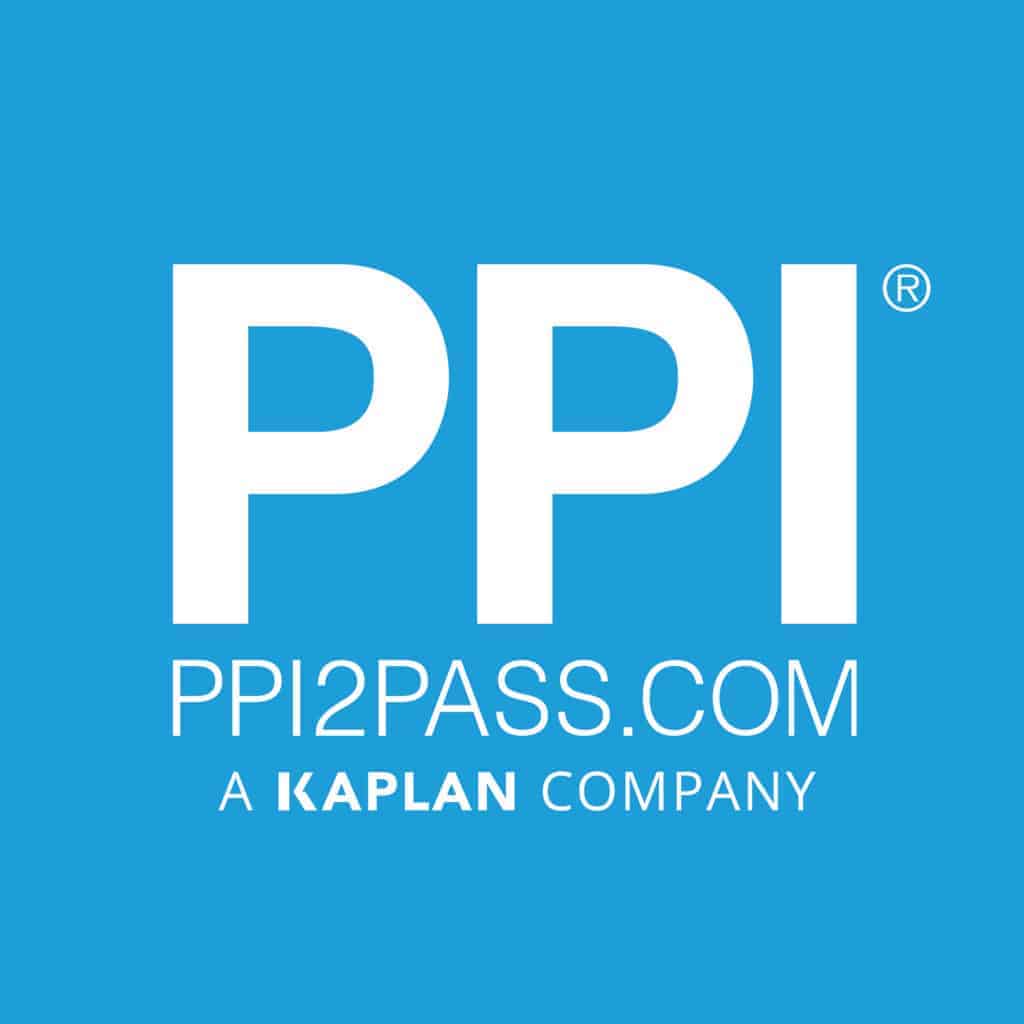 has helped engineers achieve their licensing goals since 1975. Passing the FE and PE exams can open doors to career advancement and new opportunities. Check out PPI's wide range of prep options, including Live Online courses, OnDemand courses, and digital study tools to help prepare you to pass your licensing exam here.
I hope you found this article helpful. In upcoming articles, I will solve some more PE exam practice problems and answer other questions from our subscribers. Pass the PE Exam videos will publish weekly, so be sure to click the subscribe button so you don't miss something that could make a substantial difference in your exam result.
Lastly, I encourage you to ask questions in the comments of this video, or on this page and I'll read and respond to them in future videos. So, if there's a specific topic you want me to cover or answer, we have you covered.
I'll see you next week… on Pass the PE Exam
Anthony Fasano, P.E.
Engineering Management Institute
Author of Engineer Your Own Success