In this article, (and video above), I discuss the difference between self study and review courses when preparing for the PE Exam to help you decide which option would work best for you. 
There are usually two ways people go about studying for the PE exam. Either they purchase materials including a reference manual and prepare on their own, or they take a structured review course, either online or locally. Both options can be effective, but you should consider your goals and circumstances to choose the best option for you.  
Here are Some of the Factors You Should Consider:
1. Cost
Below is a brief overview of the investment required for each of these options, as for many people this is the most important aspect of their decision. 
Most companies that sell review courses split up their content in a way that enables you to buy what you need without adding on any superfluous features. Each exam is usually split into live online courses and on-demand courses.  If you are not familiar with these… 
Live Online Courses cover every exam topic and provide you with the guidance and resources you need to pass. With these you typically get access to online study tools and practice problems. Prices for this course are usually around $2,000 to $3,000.
On Demand Courses bundles that will help you study at your own pace, but will also allow you to choose the course timeframe that works best for you. Prices for these range from $195 to $2,400.
When choosing to study on your own, you will have to invest in some books, including a reference manual (for example, the Civil Engineering Reference Manual for the PE Exam – if you are a civil engineer). This book costs about $430 new, but keep in mind that this might not be the only book you are going to need. Depending on which PE exam you are taking, you might need to get some additional books.
2. Passing Guarantee
Some companies who offer review courses offer a passing guarantee, which says that if you do not pass the exam on your first attempt, you are usually allowed to repeat the course for free. However, bear in mind that there are typically a few conditions to this:

1. You will have to provide proof of your score
2. You usually have to take your repeat course in the following season
3. The repeat course has to be the same one you took. 
It's a simple but effective guarantee. 
When choosing to self study, and you don't pass the exam, you might have to consider alternative options, or books to help you pass the second time around that can result in spending more money than what the review course would have cost you from the start. 
3. Live Content & Flexibility
Most companies that sell review courses today use live webinars to simulate the experience of a traditional classroom environment. Sessions are typically recorded and made available to students afterwards. As a result, these classes are very easy to follow and understand. You also have the opportunity to easily ask questions and engage with your peers, and questions can be directly sent to your instructor. 
Prep courses are most beneficial for those who need a rigid framework, and for those who are learning a good amount of the material for the first time. If you are unfamiliar with much of the exam content, the course lectures can be a great place for learning – meaning learning a subject from scratch. Also, prep courses may work for you if you learn best through lectures (and not reading or self-study). This may be due to you being an auditory learner, or maybe you simply enjoy having an instructor you can interact with as needed – as having that expert available to you can certainly boost confidence.
Self-studying gives you more flexibility, and allows you to tailor your studying to your strengths and weaknesses. Self-studying does require dedication and self-accountability. There is no one to tell you what your weaknesses are or give you a study schedule to follow: you will need to identify your weak areas and create plans to address them on your own. There are some benefits to self-study as self-studying is an intensely personal experience: it allows you to tailor every minute of your studying to address your weakest areas, and it can even be divided in different ways to fit into a very busy schedule. 
However, if you are a person who has trouble with self-discipline and often find yourself watching Netflix instead of studying, self-study will be challenging as there will be no one to catch you or hold you accountable when you fall off task.
Conclusion
Prep courses tend to be more expensive, but they are convenient and can hold you accountable to a schedule. Courses require the same amount of studying as self-studying (or even more), but your study schedule and lectures will be provided for you, which is also a huge benefit for busy working professionals.
In contrast, self-studying requires a strong will and discipline. However, if you put in the time, you can be just as (if not more) successful. Self-studying allows you to design your own course targeting your personal strengths and weaknesses – and you can also make it more fun by studying with friends. Also, being more involved in planning your study efforts can help you learn about the way you learn, which can enhance your overall experience, and your career long-term.
Ultimately, you will have to make that decision and decide what will best suit your needs.
Sources
Preparing for the NCEES PE Exam
This Episode Is Brought to You by PPI
PPI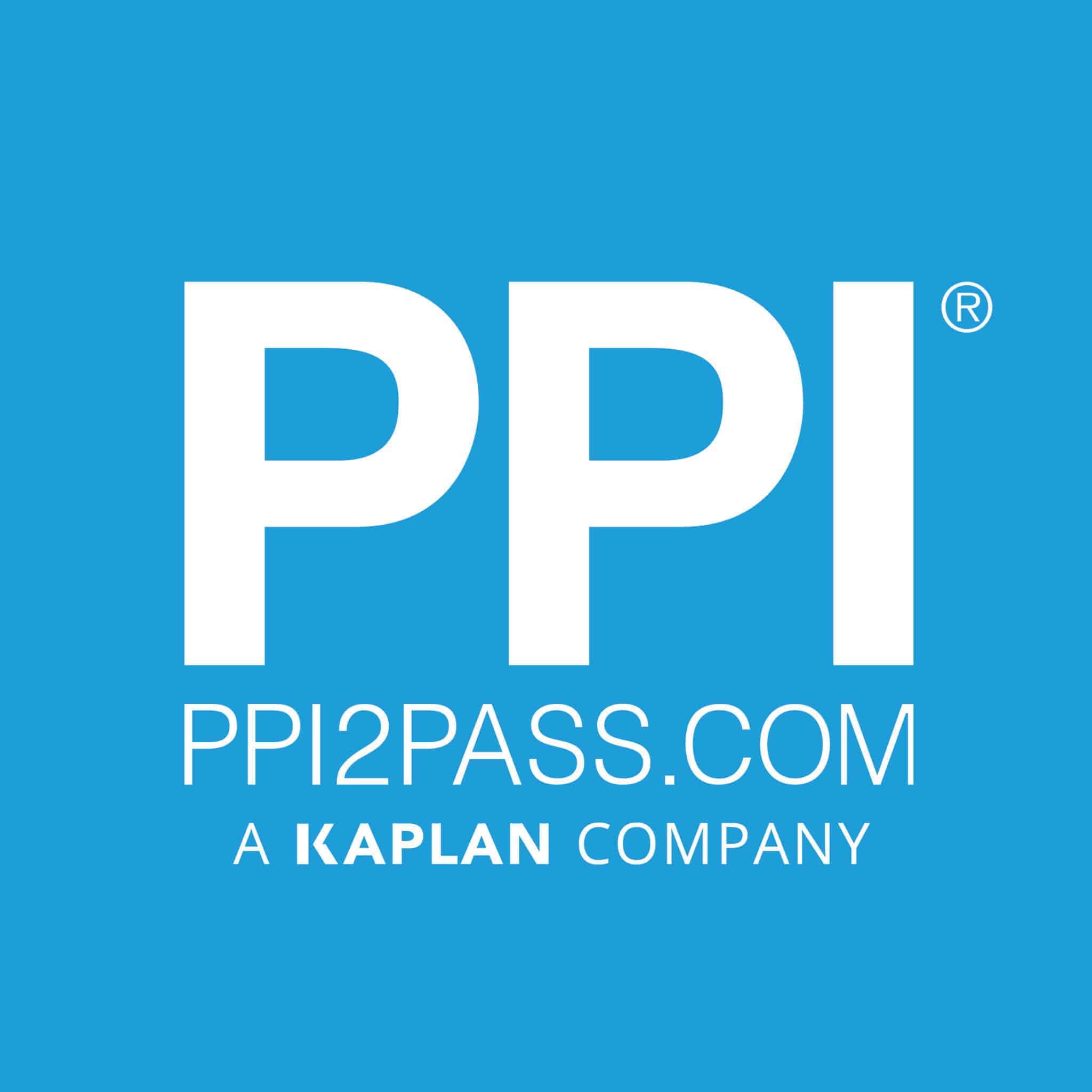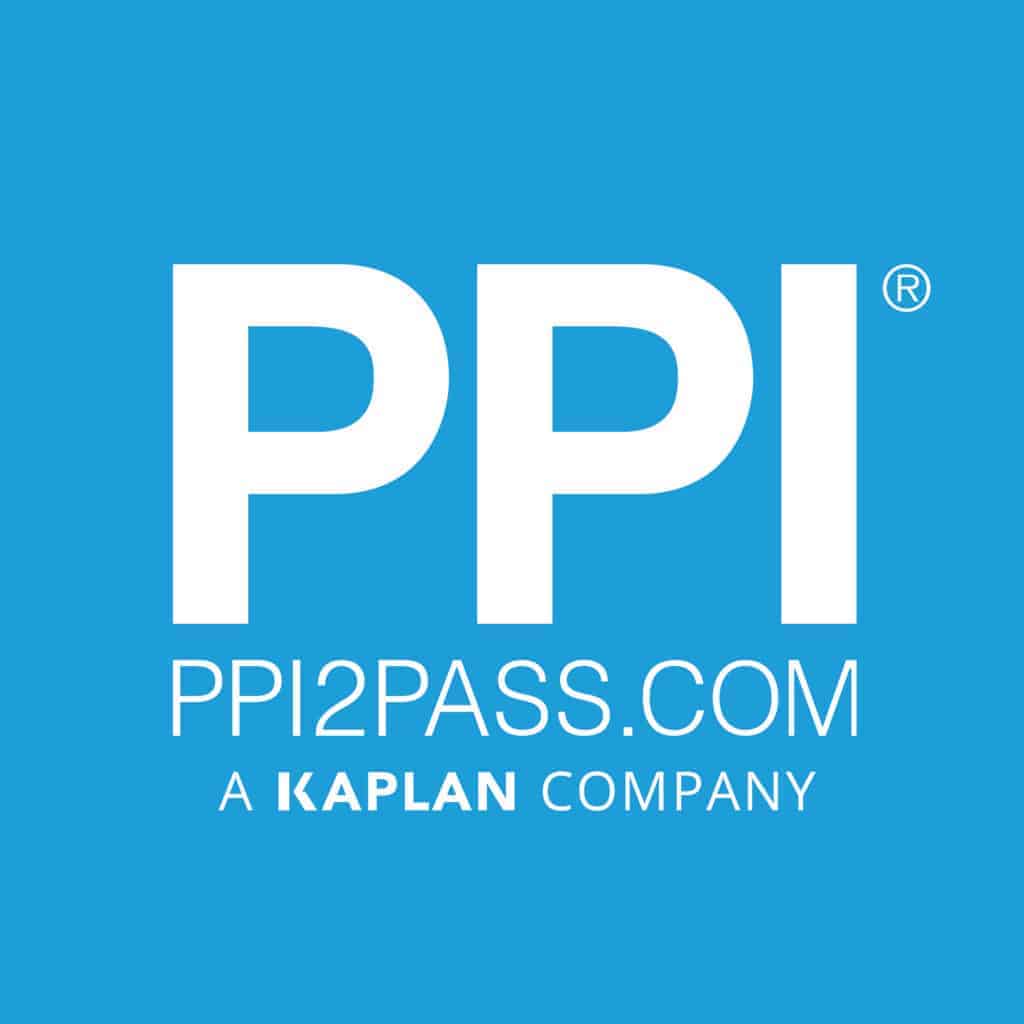 has helped engineers achieve their licensing goals since 1975. Passing the FE and PE exams can open doors to career advancement and new opportunities. Check out PPI's wide range of prep options, including Live Online courses, OnDemand courses, and digital study tools to help prepare you to pass your licensing exam here.
I hope you found this article helpful. In upcoming articles, I will solve some more PE exam practice problems and answer other questions from our subscribers. Pass the PE Exam videos will publish weekly, so be sure to click the subscribe button so you don't miss something that could make a substantial difference in your exam result.
Lastly, I encourage you to ask questions in the comments of this video, or on this page and I'll read and respond to them in future videos. So, if there's a specific topic you want me to cover or answer, we have you covered.
I'll see you next week… on Pass the PE Exam
Anthony Fasano, P.E.
Engineering Management Institute
Author of Engineer Your Own Success