In this article (and video above), I talk to Connor Adamsick, PE, a bridge engineer at HDR in Denver Colorado who recently took the Civil Structural PE Exam in April and passed the exam. Connor was previously seen on one of our videos called "How To Pass The Civil PE Exam In 2021", where he provided some very specific study prep tips, and in this video he takes us through the actual exam process, describing in detail how it works from start to finish so you can get a full sense of what to expect on the actual PE exam day.
Here Are Some of the Questions We Ask Connor:
How did you feel the night before the exam, and what advice would you give listeners for their approach to the night before the exam?

How did you feel the morning of the exam? Did you arrive early and were you feeling nervous? 

How was the exam environment?

How was the morning breadth portion of the exam?

What did you do during that lunch break to mentally prepare for the afternoon portion of the exam? 

Was the afternoon portion of the exam more difficult, as I have heard people say it includes more "in-depth" questions?

How long did you have to wait to get your exam results?

What final advice or tips would you like to give listeners out there to prepare themselves for PE exam day?
Here Are the Key Points Discussed in the Episode:
It's important to remember that you can't do anything different the night, or morning, before the exam to change what you did to prepare. Instead, focus to put yourself in a positive mindset as that will give you the best shot at passing the exam. You've done what you could and know you just have to go in and do your best.

I woke up early the morning of the exam, arrived on time with my big suitcase of books, and was feeling pretty good at that point. As we entered the exam, I did start feeling a bit nervous and had to wait for 4o minutes for the exam to start, however, once they handed out the test, I felt ready and realized that I can trust the process and what I have done to prepare. Doing some breathing exercises could also help to slow down your heart rate and calm down your nerves.

The exam took place in a big conference room that had long desks. I had enough space and was able to have multiple books on the desk. Although there is a clock in the exam room, always be prepared and bring your own stopwatch, as you might end up sitting at the back of the room where you might not be able to see the clock clearly.

My goal going into the exam was to crush the morning portion of the exam. As I started writing, I reviewed all of the questions to get a type of feel for the problems being asked and to settle my mind. I started answering the first question (question 3) that I knew I could do and kept going from there. Thereafter I went back to the questions that I knew I could answer with the help of my reference manuals and started answering them. After that, I had about eight questions left with an hour and a half to go. Those were the questions that I wasn't too confident about and that I knew I would have to spend a little bit more time on. I was able to get through those questions and still had a good amount of time left to check all my answers.

During my lunch break, I went for a long walk and called my dad to relax my mind and talk about something else but the exam. I then went back to my hotel room and called my wife, and had lunch, and went back to the exam room 15 minutes early. I think it's important to use the time to relax and to get your mind ready before the afternoon section, as eight hours is a long time to focus. Not being able to take your reference manuals with you during your break gives you the reassurance that you have to relax.

The afternoon portion of the exam is definitely more in-depth and challenging. I took the structural depth exam, so there were a lot of different design type problems with all the different structural materials. I used every single reference manual I had to answer the questions with only five minutes to spare when I was done. 

It usually takes about 8 – 10 weeks to get your exam results, however, I received my results after six weeks. Typically the April exam scores are released earlier than the October exams.

When preparing to take the PE exam, get the official NCEES practice test, and act like it is your official PE exam day. Take the four hours in the morning, your hour lunch, and four hours in the afternoon and try to mimic it by putting yourself in that testing environment.
About Connor Adamsick, PE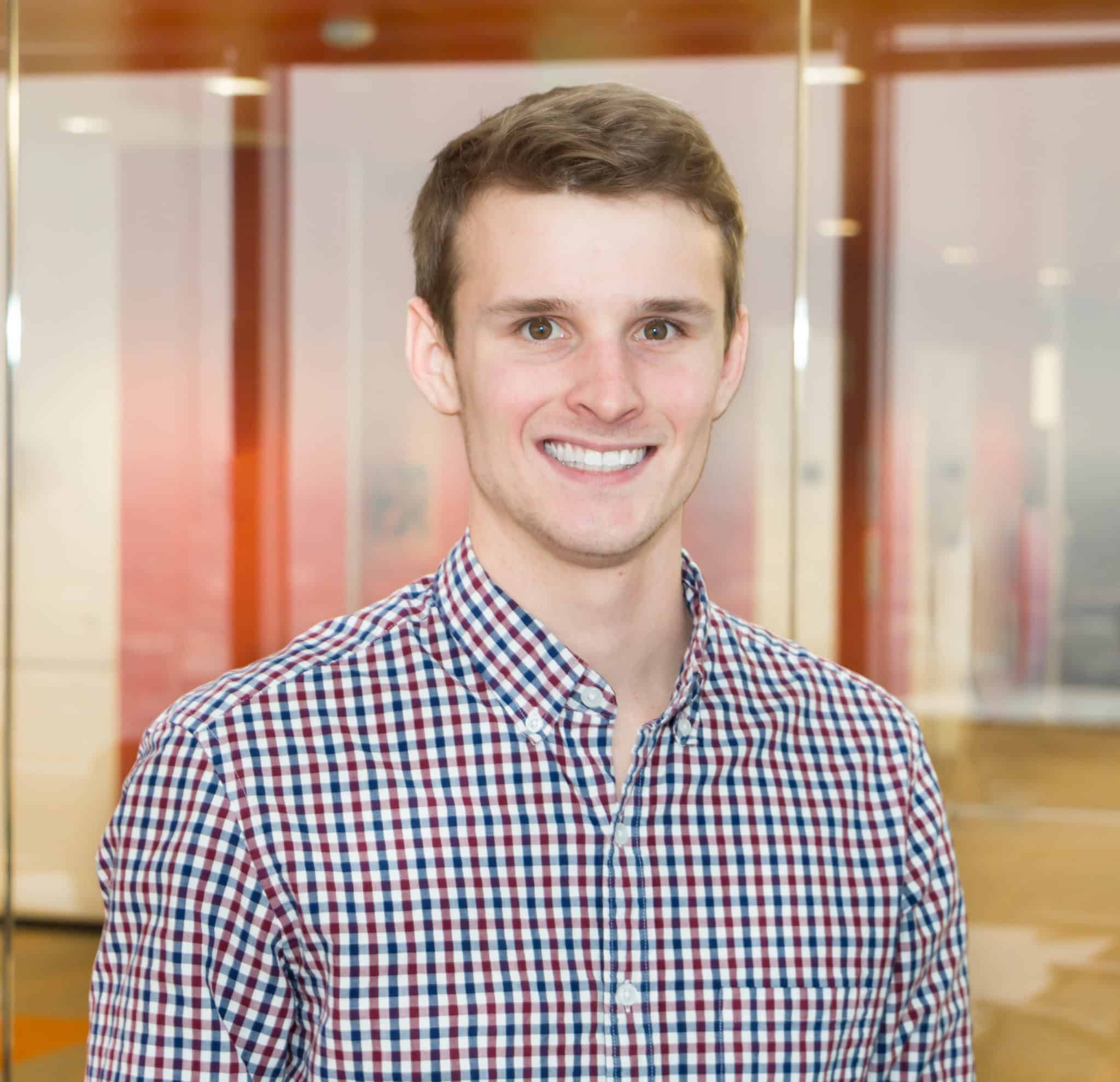 Connor Adamsick is a former walk-on gymnast at the University of Nebraska-Lincoln. He eventually became a scholarship athlete, was voted team captain, and on the last routine of his career earned All-American honors by placing 4th on Floor Exercise at the 2018 NC double A Gymnastics Championships. Now he works to use what he learned as a student-athlete while in the early stages of his career.
I hope you found this article helpful. In upcoming articles, I will solve some more PE exam practice problems and answer other questions from our subscribers.
Pass the PE Exam videos will publish weekly, so be sure to click the subscribe button so you don't miss something that could make a substantial difference in your exam result.
Lastly, I encourage you to ask questions in the comments of this video, or on this page and I'll read and respond to them in future videos. So, if there's a specific topic you want me to cover or answer, we have you covered.
I'll see you next week… on Pass the PE Exam
Anthony Fasano, P.E.
Engineering Management Institute
Author of Engineer Your Own Success